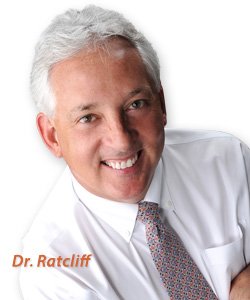 WELCOME TO STEPHEN RATCLIFF, DDS!
YOUR ARLINGTON TX, MANSFIELD TX & GRAND PRAIRIE COSMETIC AND FAMILY DENTIST
Thanks for stopping by! You'll be happy you did. Our patients love how they feel right at home during every visit to our family dentistry office. Dr. Ratcliff and the wonderful staff make sure you are always comfortable every time you're in our chair. You will also appreciate how we will partner with you to make the best decision for you and your family's oral health and the confidence that will give you. -That means a lot to folks these days, and it means a lot to us that we earn and keep all of our patients' trust. You will never have to worry about us "overprescribing" treatments for you or your family. Feel free to look through our site and call to schedule your visit with us. We look forward to meeting you!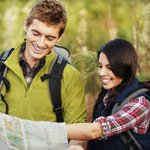 You don't need to be a celebrity to have a hollywood-worthy smile. Grand Prairie dentist, Dr. Stephen Ratcliff, has built quite the reputation over the years in cosmetic dentistry creating stunning smile for the wonderful folks of Arlington TX and the surrounding area. Mansfield TX patients love how they feel listened to and how Dr. Ratcliff partners with them to decide on the best cosmetic dentistry procedures to help make their dream smile a reality. You will love it too! What do you like about your smile? What would like to see change? Most likely, Dr. Ratcliff and his staff will be able to make those changes much more comfortably and affordably than you may think. > Learn more about cosmetic dentistry near Grand Prairie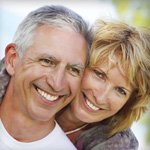 Dental implants have emerged as a fantastic alternative to regular dentures, partials, or fixed bridges in the Fort Worth area. Dental implants can effectively fill the gap in a smile by providing a sure and steady foundation on which a beautiful dental crown, bridge, or partial denture can be permanently attached. If you are considering replacing one or all of your teeth, dental implants may be a perfect solution for you. > Learn more about dental implant Mansfield TX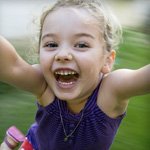 Regular family dentist check-ups help ensure a lifetime of optimal oral health and can save you substantial money by detecting any potential issues early on. Also, Periodontal Disease, Oral Cancer and other oral health problems can be readily diagnosed. Through regular family dentistry check-ups, you and yours will feel our genuine care and compassion for our patients first hand and may just learn to love your visits to our practice just north of Mansfield TX in Arlington. > Learn more about family dentistry in Arlington TX
---
YOUR HEALTH
Each day, new studies confirm the link between your oral health and your general health. Learn more.
YOUR COMFORT
Over 50% of Americans don't have a regular relationship with a dental care provider. Why?
YOUR APPEARANCE
Regardless of your stage in life, nothing brings confidence like a healthy, radiant smile. Here's why.
---
A FEW OF THE MANY BENEFITS WE OFFER
Smile Makeover Experience/Expertise | As a Fort Worth dentist office, we invest in the finest materials and have developed the fine-tuned skills to provide the best in the technical details of dentistry combined with the artistic sense that creates beautiful and natural looking smiles.
We Can Be Your Lifelong Dental Health Partner | We care much more about your long-term health and confidence than pushing an unnecessary treatment on you. We will always partner with you to determine the best dental health plan for you and your family in the Mansfield TX area.
Comprehensive Service Offerings | We provide the full spectrum of restorative, cosmetic and general dentistry treatments our adult and youth patients would usually need—all in one great location right here in Arlington TX. This means you only need one location to take care of your whole family's dental needs.
Continuing Education | We invest the time (hundreds of hours a year), energy and resources to stay at the forefront of modern dentistry. This investment ensures our Fort Worth dentist patients receive the best cosmetic, restorative and general dentistry treatments possible.
Top Dental Technology | Not only do we invest in the best training to improve our technical skills, we invest in the best technology to provide our Mansfield TX patients with all that modern dentistry has to offer—comfort, safety and proactive treatments.
Compassionate Care | Though we offer top-quality technical skills and modern dental technology, we don't forget that it's real people with real dreams, fears and feelings that we serve. We always focus on the comfort and care of our patients.
Serving satisfied patients in the Arlington TX, Fort Worth, Irving TX, Grand Prairie TX and Mansfield TX, area with expert cosmetic dentistry, dental implants, sedation dentistry and so much more.
---
Contact our Arlington dentist office to schedule an appointment. Ask us about our FREE Cosmetic Consultations. Call us at 817-200-7323!