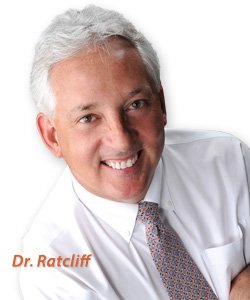 Dr. Stephen Ratcliff knows that every good dentist will ensure a safe and comfortable patient experience while delivering outstanding results. At Stephen Ratcliff Family & Cosmetic Dentistry in Arlington, we will provide you and your family with excellent dental care and will always treat you like one of the family!


Dr. Ratliff really cares about his patients. All of his staff is polite. I've never waited more than a few minutes. He makes the experience easy and pain free. He is extremely knowledgeable and talented with tooth problems. Best in Arlington! – Tara B
We make our patients feel right at home in our family dentistry office. We don't tell our patients what they should do for their smiles. Instead, we partner with them. We will listen to your concerns and goals and then make recommendations that work for you.
Stephen Ratcliff – Arlington TX Dentist
Earning our patients' trust is our first priority. Arlington dentist Dr. Ratcliff only suggests treatments that will truly benefit you in the long run.
I've been a patient of Dr. Ratcliff's for about two years now. During that time, I've had several routine cleanings, along with x-rays, and one filling replacement. Dr. Ratcliff and his staff have always been kind, knowledgeable, and professional. Special shout out to my hygienist Sarah, who is awesome and to Debbie, who makes life easy with coordinating payment and dealing with insurance. They have a very nice, clean facility with state of the art equipment. If you are near Arlington, check out Dr. Ratcliff! – Brad B
---
HOURS
Mon & Tues: 9:00 am – 6:00 pm
Wed & Thurs: 7:00 am – 4:00 pm
Cosmetic Dentistry
Our cosmetic dentist in Arlington, TX wants to make sure everyone has access to an incredible smile. Dr. Stephen Ratcliff has built a reputation for designing beautiful smiles. He listens to his patients and uses the treatments that will address their concerns in an efficient way.
Emergency Dentistry
We stand by our patients in times of urgent dental need. Arlington, TX dentist Dr. Ratcliff goes the extra mile to make dentistry accessible to patients when they need it most. We understand that dental emergencies like broken or knocked-out teeth can be stressful, and we want to restore your comfort as quickly as possible.
General Dentistry
Regular visits to your general dentist in Arlington, TX will ensure a lifetime of healthy smiles! Optimal oral health will keep you pain-free and will promote whole-body health. Our preventative services will not only keep your smile safe but will also elevate your self-esteem.
Schedule an Appointment with Arlington Dentist Dr. Stephen Ratcliff
Every day, new studies are confirming the link between oral health and general health. A healthy smile means zero tooth pain, lower systemic health risks, and noticeable confidence!
We want patients to experience quality dentistry in the most convenient way possible. If you are searching for a dentist in Arlington, TX who really cares about his patients, Dr. Ratcliff is an excellent choice.
To schedule your next dental visit, give us a call or fill out the contact form on this page. We look forward to speaking with you!
---