Permanent and Partial Dentures in Arlington TX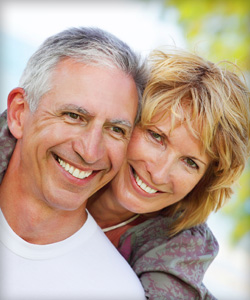 ARE MISSING TEETH AFFECTING YOUR SMILE?
DO YOUR TEETH SOMETIMES EMBARRASS YOU?
DO MISSING TEETH CHANGE WHAT YOU CAN EAT?
Solutions for Missing Teeth
Having missing teeth is not only difficult, but for a patient's emotional and physical well-being, having a beautiful, healthy smile is essential in today's world
Dr. Ratcliff and his caring, well-trained team want you to smile again. We want you to feel confident and happy with your beautiful smile. This is why we offer a variety of denture options.

What Types of Dentures Are There?
Traditional dentures
Traditional dentures are still a viable and valuable denture option for anyone who is looking to have their smile restored but need an affordable set of dentures. We offer high-quality dentures made from the finest denture materials that look and feel like natural teeth.
Partial dentures
Our partial dentures use the same high-quality denture materials so the partial dentures appear and feel as authentic as our complete denture sets. Partial dentures are only different from complete dentures in that they replace a row of teeth in your mouth instead of a full set of teeth on the top and/or the bottom arch in your mouth. Partial dentures can be connected either with wires, something like a retainer, or can be secured permanently to dental implants. Partial dentures can be attached on each end to dental crowns for added security.
Permanent Dentures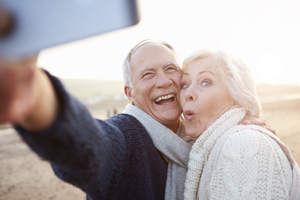 Permanent dentures are the most secure denture option because they are secured on dental implants. Dental implants are small titanium rods that are placed into your gums and jawbone. Within 3-6 months, these dental implants heal and form a "new" tooth root. The permanent dentures can then be securely attached to the dental implants. Permanent dentures look, feel and function like natural teeth. You can smile and laugh and eat the foods you like, since the implant dentures stay in place wonderfully.

Benefits of Dentures
Dentures have a number of benefits for patients:
Functional – Dentures have obvious functional benefits, such as allowing you to regain the ability to bite and chew effectively.
Cosmetic – Dentures also have cosmetic benefits for your face. Missing teeth make your facial muscles sag, giving you an older appearance. By supporting your facial structure, dentures help you to look younger while preserving the muscle tone in your face, jaw, and neck.
Emotional – Dentures of all varieties help to restore lost confidence in patients who have been living with missing or damaged teeth for years.
Learn More About Dentures in Arlington TX
Dr. Ratcliff cares about you, your smile, and your life. To learn more about our denture options simply contact us via phone, text, or email! We will work with you to find the denture option that best fits your needs.
Related Content