Emergency Dentist in Arlington TX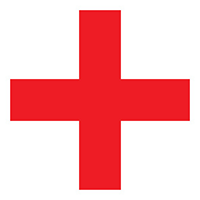 At Stephen Ratcliff Family & Cosmetic Dentistry in Arlington TX, Dr. Ratcliff is an emergency dentist who works hard to provide emergency dental care for his patients who need it.

Contact Us for Emergency Dental Care
Emergency Broken Tooth Repair
If you have experienced mouth trauma that caused one or more of your teeth to crack, chip or break and need emergency dental care, we can help. Save what you can of the broken tooth and contact our office in Arlington TX for emergency dental service.
Get Toothache Relief With An Emergency Dentist
Accidents are an unavoidable part of life. If you experience a serious dental crisis like a knocked-out a tooth, you may feel panicked. You will want help immediately, so that you can have the best chance to save your smile. Dr. Ratcliff and his staff care about you and your family, and are always willing to take extra time for emergency dental care.

Contact Us for Emergency Dental Care
Some of the situations that call for emergency dental care include:
Tooth Pain: When you have a toothache that is causing you discomfort, you can turn to your dentist for emergency dental care. Your emergency dentist does not want you to have to endure the pain and frustration of tooth pain. Dr. Ratcliff will do everything he can to rapidly relieve your toothache.
Knocked Out Tooth or Teeth: It can be frightening when you or a loved one knocks out a tooth. If you act quickly, you may be able to save a tooth, even after it has fallen out. If you can, reinsert it into the socket, and then see your dentist immediately. If it cannot be reinserted, put the tooth in a container of milk, and then see your dentist for emergency dental care. In some cases, this can help preserve the tooth, but if not, we provide great replacement options such as dental crowns or dental implants.

Dental Crowns

Dental Implants

Chipped Teeth: Be sure to save the pieces of your teeth to bring to your dentist. He may be able to restore them. Rinse your mouth and stop the bleeding with gauze, then call us immediately.
Dislodged or Extruded Tooth: It is possible emergency dental care can prevent your tooth from falling out or causing you more tooth pain. Place a cold compress on your face near the area and visit your dentist.
Lost or Broken Dental Work: If you lose a dental crown or filling it is better to see your dentist sooner rather than later to avoid all new dental work. If you do not repair the dental work quickly, you may struggle with toothaches, and further decay or damage to the area.
You don't need to worry about tooth pain, knocked out teeth, toothaches, or other dental emergencies when you choose Dr. Stephen Ratcliff. He and his staff will be there for you in times of need and will act quickly to keep your smile whole, healthy, and beautiful.
"Years ago, my dad was up here in Arlington from San Antonio. He had a toothache and it was a weekend and I called and he (Dr. Ratcliff), said 'I'll meet you down here.' Doctors and dentists, they don't do that. So that was great."
-Charlotte Nixon, Patient of Dr. Ratcliff
Stop Tooth Pain with Emergency Dental Care in Arlington TX
Have any questions about how we can help with emergency dental services in Arlington? Contact us today and get the help you need now in Arlington TX.
Related Content