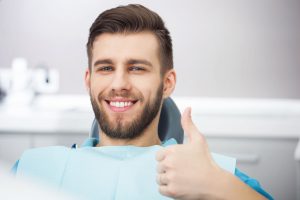 "Your comfort" may sound like it has something to do with our Arlington dental office's complimentary beverages, soft neck pillows, or modern dental chairs, but that's only part of it. What we're actually referring to is your "comfort level" with dentistry.
DID YOU KNOW?Nearly 50% of Americans don't visit a dentist regularly Here's why…
COMMON REASONS FOR AVOIDING THE DENTIST
Fear of pain
Embarrassed
Afraid to confront issues associated with neglect
Cost concerns
Worried about dental "over prescription"
Unresolved traumatic dental experiences from youth

Some have sanitation concerns

Fear of choosing the wrong dentist
We understand…
and that makes our practice us different from your previous dental experiences. If you're among the 50% not regularly seeing your dentist, please take a moment to find your "discomfort barrier" and learn why Dr. Ratcliff is the right dentist for you and your family.

I Can't Afford The Dentist
We also hear this statement frequently. There's a saying… "an ounce of prevention is worth a pound of cure." The cost of neglect can often far outweigh the relatively low cost of maintenance. Routine dental exams, cleaning and potential filling may pinch the budget slightly, but gum disease, root canals or lost teeth can cost substantially more.
The True Value of Dentistry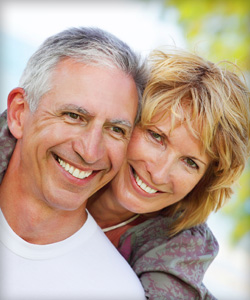 Another reason people feel dentistry is expensive is because they don't see the value on it. We strive over the lifetime of every patient relationship to help patients see, feel and internalize the value of top-quality oral health care. It's not us trying to "talk you into" something. We've found that our patients often change their minds from "I can't afford a great dentist" to "I can't afford NOT to have a great dentist."

How To Choose a Dentist
We were surprised when we read a national survey concluding that many people experience MORE anxiety over "choosing" a dentist than they experience "going" to the dentist. If this is you, that's probably why you're still reading all this information. Isn't it nice to know that you've chosen Dr. Ratcliff – an experienced family & cosmetic dentist who actually thinks about things from YOUR perspective? It's uncommon. It's one more reason why you need not worry about choosing the wrong dentist. You've just found the right one for you.

Fear of Pain from the Dentist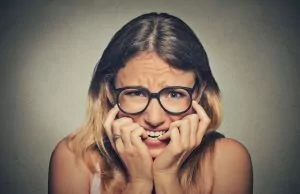 Simply stated, it won't. This isn't like the good ol' days. Dental advancements have mostly eliminated pain or discomfort from the dental care equation. From "painless" injection technology to varied levels of sedation dentistry techniques, patient comfort has really come a long way. As one of our patients, you'll see that this fear can become a non-issue for you.

Feeling of Embarrassment
You're not the only one who's put off seeing the dentist for this reason. In fact, you're only one of millions who have. You visiting the dentist will actually set you apart from millions of others who don't go to the dentist when they know they should. We will not try to make you feel guilty for not coming in sooner. That's not how we treat our patients. You're satisfaction after visiting us will far outweigh any embarrassment you feel. We look forward to seeing you!

You can and should be comfortable with your dentist. You will feel a deep sense of confidence that you've made the right decision the first time you visit our Arlington dental practice and shake Dr. Ratcliff's hand.

We look forward to meeting you!