Dentist for Seniors Arlington TX
There are no age limits on an engaging smile! Most people don't realize losing your teeth during your mature years is often due to gum disease and has nothing to do with aging in and of itself. Gum disease is also linked to cancer, heart problems and diabetes. With proper periodontal gum disease prevention you can escape the health issues that might otherwise arise.
Arlington Dentist For Seniors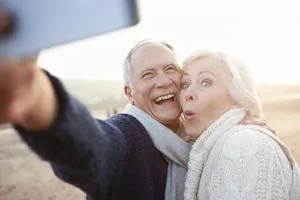 Arlington TX dentist, Dr. Stephen Ratcliff, is an expert at identifying and treating the factors that can damage your oral health. He also performs the procedures, like dental implants, that effectively restore your smile. With the help of Dr. Ratcliff, you can have a more functional and stable set of teeth that will stand the test of time.
NECESSARY DENTAL CARE FOR SENIORS
Receding gums often expose roots to cavities and decay. Don't postpone regular dental visits.
Some of your dental treatments may be decades old and thus greatly increasing the risk of decay around old crowns and fillings. Dr. Ratcliff can help you know if you're at risk.
SENIOR DENTAL IMPLANTS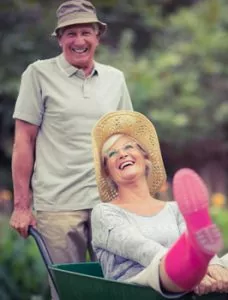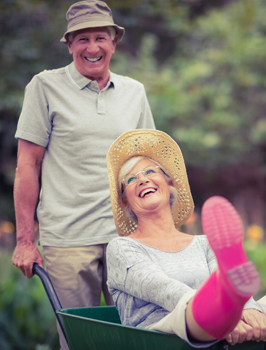 Today's dental implants function, feel, and look like natural teeth. If you're missing teeth, dental implants may be a perfect solution for you.
Boost your self-confidence! Recent studies show that almost 90% of dental implant recipients who previously wore dentures say their confidence is up and the procedure would be worth repeating.
PORCELAIN VENEERS FOR SENIORS
An increasingly popular procedure among more mature patients are porcelain veneers. Applying porcelain veneers is a very comfortable and simple procedure that allows you to keep your current natural teeth but give them a "face-lift" with beautiful and natural looking dental veneers.
Create a Healthy Smile To Last a Lifetime
WHO SAYS YOU'RE TOO OLD FOR A GREAT SMILE?! Contact our Arlington family dentistry practice by calling the number at the top of your screen or filling out our contact form. Schedule a free consultation to find out if dental implants can replace your missing teeth or dentures. Dr. Ratcliff can give you a beautiful smile that is just as long-lived as you.