Implant
Dentistry

Specialist Arlington TX
WHAT IS IMPLANT DENTISTRY?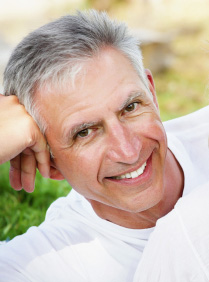 Dental implants are used to replace missing teeth and support a dental crown, dental bridge or even a partial denture. Implant dentistry has experienced remarkable growth in popularity recently due to the benefits dental implants offer and the growing awareness of the public.
Dr. Stephen Ratcliff, a local Arlington TX implant dentist, has placed numerous successful tooth implants over the years and has come to be respected in his field and known as a great dentist and coordinator of implant dentistry.
"It was easier than having your teeth cleaned. I can tell you from personal experience, his staff is great – they'll make you feel at ease, they'll make you feel comfortable."
-Dwight Morris, Dental Implant Patient
THE TOOTH IMPLANT PROCEDURE
If it has not already been done, the original, or natural, tooth root must be removed. This is needed to provide the space for a tooth implant to be placed.
Next, the tooth implant is actually placed. The implant is situated in the same spot the original tooth root was located.
We allow 3-6 months for the implant to completely heal. During this healing period the tooth implant undergoes a process called "osseointegration" with your jaw bone. The high-quality titanium alloy dental implants we use actually "fuse" with your bone and become exceedingly strong and provide a wonderful foundation for a crown, bridge or denture.
After the healing period, an abutment is attached to the dental implant for the crown, bridge or denture to be directly attached.
BENEFITS OF A
TOOTH IMPLANT
Implant dentistry truly is a testament of how far dentistry has advanced recently. Our patients are often amazed at how incredible the results that they experience are. Some common benefits experienced include: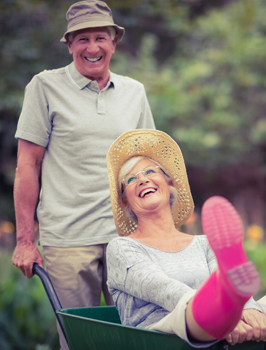 FUNCTIONAL | Once your

dental implant

is healed and placed, you may often forget it is not your natural tooth because you can eat, chew, laugh and smile just like normal.
BEAUTIFUL | Dental Implant dentist, Dr. Stephen Ratcliff, places incredibly natural looking crowns, bridges and dentures that replicate the beautiful translucency and pearlesque appearance of natural teeth.
DURABLE | Well-made and placed tooth implants are exceedingly strong and can stand up to a lifetime of use and abuse. They are often stronger than natural tooth roots. You can just think of dental implants as providing you with a "super smile".
Schedule an Implant Dentistry Appointment Near Grand Prairie
If you have any questions about tooth implant dentistry or if you'd like to schedule an appointment at our Arlington TX office, call, text, or email us today! We proudly serve patients in the Arlington TX and Grand Prairie area.