Tooth Implant Specialist in Arlington TX
WHAT IS IMPLANT DENTISTRY?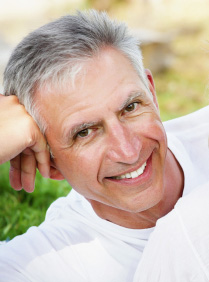 When a tooth is removed, either through injury or natural causes, the gap created in your mouth can lead to degeneration of the jawbone and other oral health issues. Implant dentistry is the practice of replacing missing teeth to avoid additional problems and to make your smile whole again.
Dental Implant Options
Some people require single tooth replacements and others need a full new set of teeth – and there are a lot of folks in between. Single tooth replacements are the most straightforward, with a single implant and crown. If you are replacing multiple teeth you can use individual crowns, bridges or dentures to complete the dental implant process. Dr. Ratcliff will help you to decide which option is best for your unique situation.

"It was easier than having your teeth cleaned. I can tell you from personal experience, his staff is great – they'll make you feel at ease, they'll make you feel comfortable."
-Dwight Morris, Dental Implant Patient
THE DENTAL IMPLANT PROCEDURE
Step 1: Tooth Extraction & Root Removal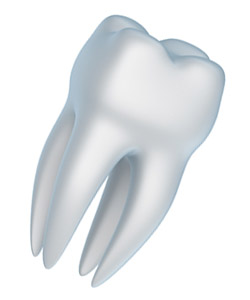 TOOTH EXTRACTION |
If it has not already been done, the original, or natural, tooth root must be removed.
Dr. Stephen Ratcliff
will need to create the space in your jaw for a tooth implant to be placed.
Step 2: Implant Placement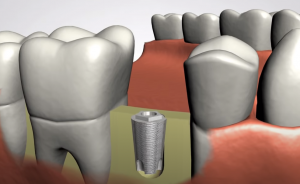 IMPLANT PLACEMENT |
Next, the tooth implant is actually placed. The implant itself is a titanium rod that is situated in the same spot the original tooth root was located. This implant will create a foundation for a crown placement later in the process.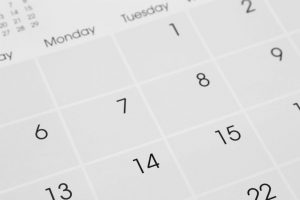 ALLOW THE SITE TO HEAL |
We allow 3-6 months for the implant to completely heal. During this healing period the tooth implant undergoes a process called "osseointegration" with your jaw bone. The high-quality titanium alloy dental implants we use actually "fuse" with your bone and become exceedingly strong and provide a wonderful foundation for a crown, bridge or denture.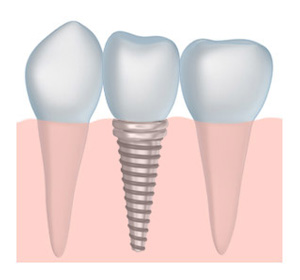 NEW CROWN ATTACHED |
After the healing period, an abutment is attached to the dental implant and then the crown, bridge or dentures will be affixed to the abutment to provide a sturdy replacement for the missing tooth or teeth.
DENTAL IMPLANT BENEFITS
With recent advancements in implant dentistry there are many reasons to choose dental implants to replace your missing teeth. The results will speak for themselves – here just a few of the many benefits dental implants will bring you: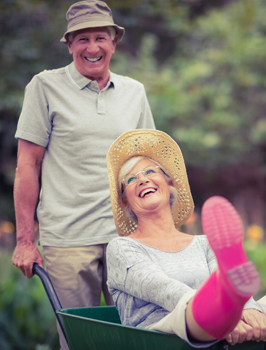 FULLY FUNCTIONAL | With dental implants, the final outcome is that your jaw and your teeth function on a level that is as good, or even sometimes better than your natural teeth were. The high functionality of your new teeth will make it hard for you to remember that you had missing teeth in the first place because you can eat, chew, laugh and smile just like normal.
BEAUTIFUL SMILE | The way dental implant crowns are made these days makes it nearly impossible to tell the difference between your natural teeth and the implant. Dr. Stephen Ratcliff places incredibly natural looking crowns, bridges and dentures that replicate the beautiful translucency and pearlesque appearance of natural teeth.
STRENGTH & DURABILITY | Unlike some of the alternatives, a dental implant will provide you with exceptional strength in your bite and will last you a lifetime. The titanium rods used for dental implants are often stronger than natural tooth roots, which means you can have a "super smile".
Cost of Dental Implants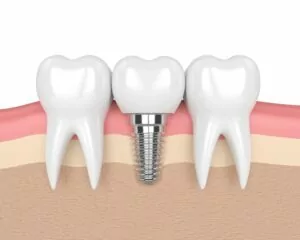 Looking into how much dental implants cost and getting a straight answer can be frustrating, because there are variables to consider when talking about cost.
1. Determining the Right Treatment
The number of teeth being replaced may be more than the number of implants needed to cover that section of the mouth. Dr. Ratcliff wants to offer accurate pricing rather than scare you away with higher estimates. It takes an easy consultation to review dental history, assess needs and determine a treatment plan. This could mean a more efficient surgery with fewer implants.
2. There Might Be Something Better For Your Mouth
While dental implants really are the state of the art in tooth replacement, much better than a bridge or denture, sometimes the technique won't be what you thought it was going to be. If your heart is set on implants we can help to explain the pros and cons of this path.
3. Supply Costs and Lab Costs Change
A ballpark number might be possible to post on the internet but the changing cost of supplies and lab fees make it impossible to guarantee an exact price for full mouth dental implants. Dr. Ratcliff can accurately calculate dental implant surgery costs based on current costs when you come in for a consultation.
Dental Implant FAQ
How long do dental implants last?
With proper care and regular dental visits your dental implant post should last a lifetime.
How painful are dental implants?
During the dental implant procedure, you will have anesthesia and should not feel any pain – the recovery process is often described as mild discomfort.
What are dental implants?
Dental implants are permanent replacements for missing teeth that involve a titanium metal rod inserted into the gum with a ceramic dental crown attached that looks and functions like a natural tooth.
What is the procedure for dental implants?
If necessary, the damaged tooth will be removed
A titanium rod will be placed in the gums to replace the natural tooth root
Allow the site of the implant to heal, usually 3-6 months
Once the site is healed, the new crown can be placed
Get Dental Implants in Arlington
If you have any questions about tooth implant dentistry or if you'd like to schedule an appointment at our Arlington TX office, call, text, or email us today! We proudly serve patients in the Arlington TX and surrounding areas.