Dr. Stephen Ratcliff is a dentist near Grand Prairie TX with a reputation for designing stunning smiles. His secret is to partner with his patients. Instead of making recommendations based on his findings, he involves each patient so they can make decisions together.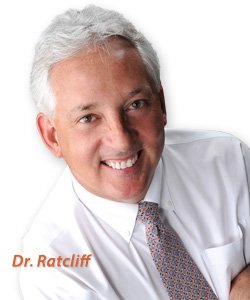 Our Grand Prairie, TX dentist will make sure you feel right at home in our office. We work with patients of all ages and we make sure every dental appointment is pleasant.Dr. Ratcliff makes patient trust his number one goal – he will never recommend treatments that you do not need. Him and his team will do everything to make sure you are smiling brightly in your future!
---
HOURS
Mon & Tues: 9:00 am – 6:00 pm
Wed & Thurs: 7:00 am – 4:00 pm
Work with the cosmetic dentist who can bring your dream smile to life. Dr. Ratcliff loves building beautiful smiles with advanced cosmetic techniques. You don't have to be a celebrity to show off a bright, white, and even smile.
When you have a dental emergency, Dr. Stephen Ratcliff near Grand Prairie TX will see you as soon as possible. Your comfort and safety matter greatly to us. Whether it is a broken tooth or painful toothache, we are always here for you.
General dentistry is meant to prevent dental damage in the first place. Dr. Ratcliff strives to keep your smile healthy and save you money with general dentistry techniques. At our dental office near Grand Prairie TX, we care about you and your results each time you visit.
---
Secure Your Dental Health and Confidence at Stephen Ratcliff Family & Cosmetic Dentistry!
The health of your teeth and gums is linked to your whole body health. With a healthy smile, you can remain comfortable and confident. When you have brilliant teeth, you show them off more. When you smile more, you enjoy life more!
We hope to become your lifelong partner in dental health. Dr. Ratcliff is proud to offer a high-quality and comprehensive array of dentistry services for whatever life throws at you. To learn more about our services or to schedule an appointment, give us a call or contact us using the form on the bottom of this page.
---
HOURS
Mon & Tues: 9:00 am – 6:00 pm
Wed & Thurs: 7:00 am – 4:00 pm