Dental Care for Young Adults in Arlington TX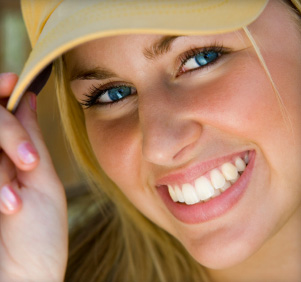 During this stage in life it is tempting to skip or procrastinate regular check ups because "nothing hurts." Often what you don't see causes bigger issues in the long run. For many, this stage also represents the most active in terms of significant, long-term social interaction and career advancement.
Dr. Stephen Ratcliff understands the social and health benefits of optimal oral health. He can tell you if your teeth are fine and if you really don't have any issues to worry about. Dr. Ratcliff also knows early signs of gum disease and oral cancer and can guide you through the appropriate treatment. But maybe most importantly, Dr. Ratcliff can work as your lifelong dental health partner, helping you keep your confident and healthy smile for your whole life.
NECESSARY DENTAL CARE FOR YOUNG ADULTS
Regular check ups for early signs of cracks in teeth, gum disease, cavities, infections and potential problems with dental fillings.
Oral cancer is listed as the 6th most common cancer and also has the worst five-year survival rate of all major cancers. It may go unnoticed without regular dental exams.
Gum disease sometimes raises a pregnant woman's risk of developing preeclampsia, a dangerous condition which can lead to exlampsia (seizures) late in pregnancy or after delivery. Eclampsia has been known to cause organ damage and even death.
Wisdom teeth can cause several dental issues if left to themselves. Routinely monitoring wisdom teeth can help prevent severe problems down the road.
YOUNG ADULT DENTAL MAINTENANCE
A great-looking and healthy smile compliments your career and social life.
A survey has shown 92% of North Americans agree attractive smiles are a crucial social asset. 74% believe a non ideal smile hurts a person's chances of career success.
TEETH WHITENING FOR YOUNG ADULTS
A beautiful and radiant smile can literally change your life — far more comfortably, beautifully, and affordably than you may have though possible!
A healthy smile can last a lifetime!
Contact our Arlington family dentistry practice by calling the number at the top of your screen or filling out our contact form. Ask for gum disease treatment, an oral cancer screening, a consultation on your wisdom teeth or any other dental care need. Week look forward to hearing from you.