Family Dentist in Arlington TX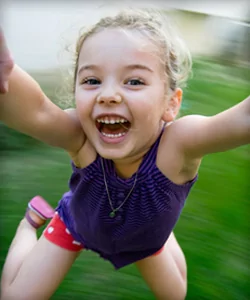 Children need to visit the dentist too! With mounting evidence supporting the link between dental health and overall health many are recognizing the importance of helping youth develop the habit of regular general dentistry visits to not only help them stay healthy now, but have a head start on maintaining their dental health later in life as well.
Dr. Stephen Ratcliff – Family Dentist
Our family dentistry practice in Arlington, TX, was built with every age in mind. Everyone will find something of interest during their visit and our goal is to make sure everyone walks away from our dental health practice feeling well cared for and satisfied.


Dr. Ratcliff is a family man himself and enjoys interacting with kids in the office. He and his staff are great at helping kids feel relaxed and comfortable during visits and educating them about dentistry. Kids at our practice can enjoy themselves so much they can look forward to the next visit.
Benefits of Family Dentistry
Many dental health practices don't offer dentistry to youth and if they do, it is often not a great experience for the child. The best family dentist practices actually want to take care of the whole family and make sure your little ones leave with a "good taste in their mouths" for dentistry. Below are some benefits our family dentist patients receive from visiting us-
CONVENIENCE | Our patients love that their whole family's dental needs can be met under one roof. Often, they are able to receive their dental health treatments at the same time so there is no need for multiple trips to different practices.
FAMILIARITY | We believe ideal family dentistry includes familiarity. We know and care for every member of your family and you can tell when our dental health team recognizes them and greets them during visits."
PEACE OF MIND | Because every member of your family receives the same to great dental care from the same family dentist, you know you and your family are receiving the best dental health care available.
Family Dentistry for Good Dental Health in Arlington TX
Call us today to schedule a visit to get your family's dental health in order! We serve all residents in Arlington, TX and surrounding areas. We look forward to meeting you!