Restore Your Smile With A Dental Bridge in Arlington TX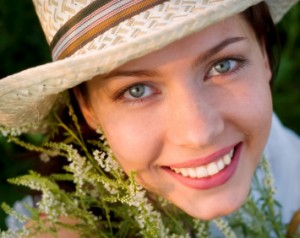 Dr. Stephen Ratcliff is proud to offer top-quality restorative dentistry to wonderful people of Arlington TX, Mansfield TX, and Grand Prairie. Dental Bridges are a popular treatment for many who visit our practice looking for a solution to missing teeth. The dental bridge isn't new, it has come a long way in materials, craftsmanship and durability.
WHAT IS A DENTAL BRIDGE?
A dental bridge is an artificial tooth or group of artificial teeth used to "bridge" the gap between two other teeth—hence "dental bridge". The treatment includes replicating the missing teeth in a series to fit the gap in your teeth. At either end of this group of teeth the bridge is attached, either by placing the last teeth in the series like a dental crown on the supporting teeth, or attaching the bridge in a more durable or appropriate manner based on the individual case.
DENTAL BRIDGES | A GREAT SOLUTION FOR MISSING TEETH
The materials used in the creation of a dental crown is extremely durable and natural looking, helping the patient to feel confident in their ability to laugh smile and chew without fear of embarrassment or damaging the dental bridge. Dr. Ratcliff is able to provide amazingly natural looking and functioning dental bridges that can help you get on with life as if you were never missing teeth. Even better, Dr. Ratcliff and his staff make sure you are comfortable and relaxed through the entire treatment.
DENTAL BRIDGES vs. DENTAL IMPLANTS vs. DENTURES
Three options have emerged as the most popular solutions for missing teeth.
DENTAL BRIDGE | An artificial tooth or group of teeth mounted to neighboring teeth that bridges a gap of missing teeth
DENTAL IMPLANTS |A dental implant is a post placed in the stead of your natural tooth root on which a crown or partial denture can be placed.
DENTURES |A more traditional approach that involves creating a series of teeth attached to an artificial gum and placing this denture to replace missing teeth
If you are missing teeth, call and schedule a visit with us today to get your dental bridge, implants, or dentures! We provide these amazing solutions for patients all over the Fort Worth area, from Arlington TX and Grand Prairie, to Mansfield TX.